History
Academician Stepan Demianchuk International University of Economics and Humanities is the first private institution in the Western Ukraine
Its establishment started in 1993. According to the decision of the International Pedagogical Academy (IPA) Rivne Scientific Advisory Center (the branch of IPA) started its activity. It was registered by the Ministry of Education of Ukraine as an institution with the right to train specialists with higher education.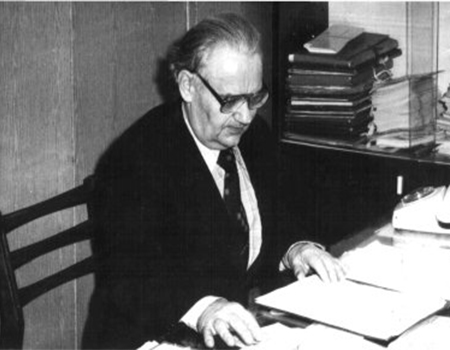 In December 1994 the institution was renamed into Rivne Institute of Economics and Humanities (RIEH) that got the license to implement educational activities in the field of higher education.
In June 1998 the first 407 graduates of the institution were awarded with diplomas. Nataliia Chepeliuk was the first who got the Diploma with distinction.
On 29 April, 1999 on the initiative of S. Demianchuk the first Museum of Peace in Ukraine was opened.
In 2001 the institution was renamed as Academician Stepan Demianchuk International University «RIEH».
On 21 May, 2001 IU «RIEH» was the first non-governmental institution in the western Ukraine that was accredited at the third educational qualification level.
In 2004 the institution was renamed into its current name - Academician Stepan Demianchuk International University of Economics and Humanities.
This year IUEH became a part of the State Register of High Education Institutions of Ukraine.
Today eight faculties have been functioning at IUEH: Faculty of Economics (since 1993), Faculty of History and Philology (since 1997), Faculty of Health, Physical Education and Sport (since 1998), Faculty of Cybernetics (since 1999), Faculty of Law (since 2003), Faculty of mass communication and information technology (since 2005), Faculty of European Education and Institute of Pedagogical Education (since 2004).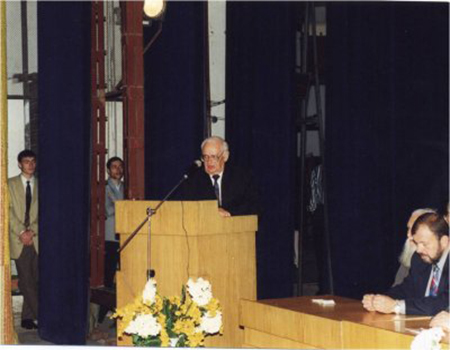 The University owns five modern educational campuses, the largest sports and wellness complex in the region as well as a swimming pool, own hostels, computer classes with LAN and Internet connection, a publishing center, a library with e-catalog etc. On the base of our institution art and scientific clubs, students' theater, comedy club, dancing and folk and pop music bands function. We are proud of our sportsmen, winners and medalist of the Olympic and Paralympic Games, World and Europe Championships.
Over the last 28 years, the University prepared 35 000 highly qualified specialists that received diplomas of the state sample.   
Nowadays the educational process in the IUEH is provided by 44 Professors, Doctors of Science, and Academicians of discipline-specific and international Academies, 138 Candidates of Science and Associated Professors.
International University of Economic and Humanities closely cooperates with institutions in Poland, Hungary, Lithuania, Slovakia, Czech Republic, Belarus, Russia and the USA. Our students have the unique opportunity to study simultaneously on European programs at Janosh Kodolani University in Székesfehérvár (Hungary).
As of January 1, 2011, 17 international scientific and practical conferences on economic and humanitarian issues were held on the basis of Academician Stepan Demianchuk IUEH with the participation of leading scientists from Ukraine, Hungary, Poland, Germany, Belarus, Russia and other countries. Scientists and students of the University, in turn, took part in many scientific forums held in Ukraine and abroad.
On 10 March, 2011 the University was accredited at the 4th educational qualification level.