Academician Stepan Demianchuk IUEH Tour Club
Academician Stepan Demianchuk IUEH Tour Club "SalaMandry (Salamanders)"
The Academician Stepan Demianchuk IUEH Tour Club "SalaMandry (Salamanders)" started its activities in February 2012. Although in a very short time the club has loudly declared its capabilities, took first and prise places in the championship of Rivne region in mountain tourism and hiking. We can confidently say that this is only the beginning. The club's founders have serious plans to realise the winning goals of our students in achieving victories and creating a tourism image in the international arena among European universities that promote tourism of the native land and healthy lifestyle. Every June the tour team organises a 150 kilometer 5-6 day sports water rafting on catamarans on the Sluch river from Novohrad-Volynskyi to Berezne.
The initiator and leader of the tour club is Master of Sports of Ukraine in Sport Tourism, Senior Lecturer of the Department of Geography and Tourism - Tokar Oleksii Ihorovych with the support of the rector - Demianchuk Anatolii Stepanovych, Vice-rector - Ternovyk Nataliia Anatoliivna.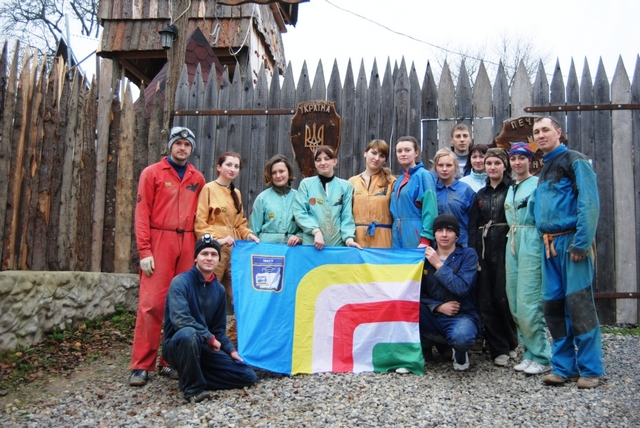 The members of Academician Stepan Demianchuk IUEH Tour Club "SalaMandry (Salamanders)" are lecturers of the Department of Geography and Tourism Oleksii Tokar and Andrii  Romaniv (until 2015) have repeatedly conquered the peaks of the Caucasus Mountains (Mount Elbrus, 5642 m.), Ural Mountains (Mount Narodnaya 1895 m. and a number of other difficult peaks), Alps (Mont Blanc 4810 m.), Scandinavian Mountains - Galdhopiggen (2469 m.), Slovak Tatras (Gerlachov Peak 2655 m), Austrian Alps (Grossglockner 3898 m.), twice made expeditions to the Caucasus Mountains of Georgia, climbing to the top of Laila 4008 m.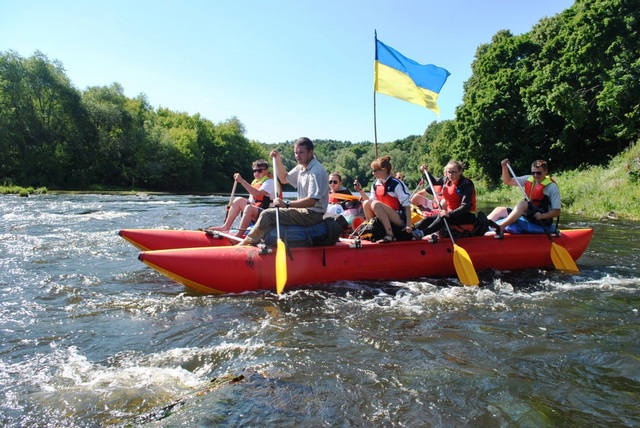 Academician Stepan Demianchuk IUEH Tour Club "SalaMandry (Salamanders)" was created for the purpose of tourism development among students and employees of the Academician Stepan Demianchuk International University of Economics and Humanities, promoting the comprehensive development of students, forming a healthy lifestyle. The main tasks of the club are education of a harmoniously developed personality of the student, organisation of students' leisure; ecological, patriotic and moral education, organisation of tourism, ecological, local lore and complex expeditions, trips, competitions.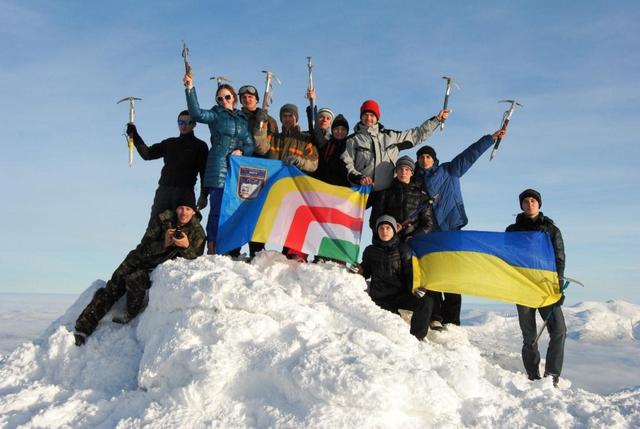 All students of the University can be a member of the Tour Club "SalaMandry (Salamanders)".
 This is definitely the beginning, and the list of achievements of the club will grow, as will the number of its members, as every year, a tourism 130 km long, 7-day, student hike through the Carpathian Mountains is organised  to climb Hoverla Mountain in 2061 m. (the highest point of Ukraine).
And in winter, the members of the club are organising the "Winter Tourism School" Tourism's safety in the mountains "with climbing to the top of Hoverla 2061 m. and Mount Petros 2020 m. for students of the University.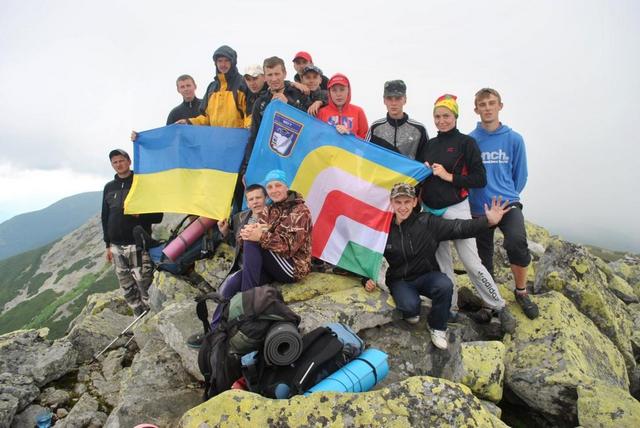 This is a start for any student who will not only become a member of the club but will be committed to the championship and to support the University in its good mission to improve the stay of a large student family for the whole period of the profession training.