Museum of Peace
The Museum of Peace is a unique educational museum in the higher educational institutions of Ukraine. The purpose of his activity: educating student youth on the ideas of humanism and democracy. The initiator of the museum was Stepan Yakymovych Demianchuk (1925-2000) - a famous teacher in Ukraine, an Academician of the IPA, and the founder of the university. As a participant in the Second World War, he knew the price of peace, so he identified it as a priority in pedagogy: educating students on the basis of peace, tolerance, because peace is born in the soul of every person.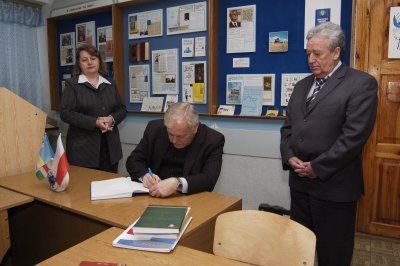 The Museum of Peace is represented by two halls. The first hall outlines the main components of one of the world's most pressing global problems - the problem of peace. The exposition is created by sections:
Folk wisdom and Ukrainian thinkers (H. Skovoroda., T. Shevchenko, M. Hohol, M. Drahomanov, etc.) about good and evil;

History of the Ukrainian state. The path to mutual understanding and peace in the state;

Ukrainian humanists of the twentieth century. (M. Hrushevskyi., V. Korolenko., O. Dovzhenko and others);

The movement of peace supporters in Ukraine in the post-war periods. Ukraine and the UN. (Complex of materials of O. Honchar, Rivne regional branch of the Ukrainian Peace Foundation).
Such aspects of the peace problem as ecological security of Ukraine are singled out; national policy in Ukraine (religious and interethnic relations, mutual understanding and mutual respect); sports and art, activity of public organizations - a stabilizing factor of peacekeeping development of Ukraine. In the conditions of economic crisis the key to peace and civil peace in the state is the decision of social problems of the population.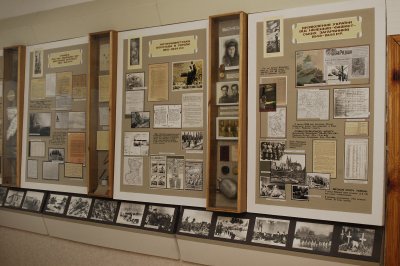 The thematic unit on world pedagogy is also presented in the exposition. Therefore, every year in May, the Museum of Peace receives students from schools in Rivne region and the region - participants in student public readings "I vote for Peace", one of whose students said in her work: "To understand what peace is, you must remember the war."
The second exhibition hall tells about the wars in the history of Ukraine, their participants, national tragedies: the Holodomor and repression. The responsibility to history is to forget, forgetting about ideological pluralism, that we are the Ukrainian people, this is our inalienable past with its joys and despair, heroism and tragedy.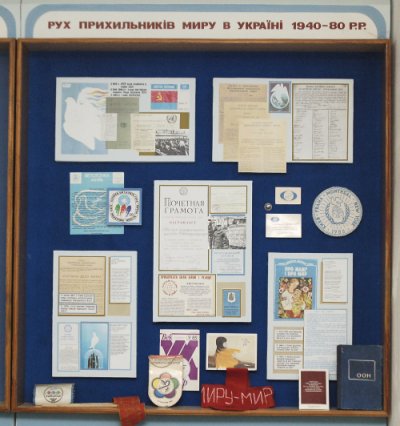 The Museum of Peace was opened in 1999. Among its visitors are well-known Ukrainian politicians, journalists and scientists. Their positive reviews of the Museum of Peace are recorded in the Book of Honorary Visitors.
The Museum of Peace will continue to promote the education of conscious citizens of Ukraine, peace and harmony in our country