Department of Ukraine Language and Literature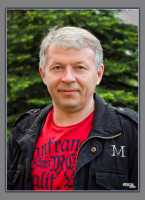 The Department of Ukrainian Language and Literature was established in September 2003. The Head of the Department is Doctor of Science in Philology, Professor Nazarets Vitalii Mykolaiovych.
The Department of Ukrainian Language and Literature prepares specialists in the specialities 014 Secondary Education (Ukrainian Language and Literature), 014 Secondary Education. Language and Literature (English), and also provides teaching of the discipline "Ukrainian Language (professionally)" at all the faculties at the Academician Stepan Demianchuk International University of Economics and Humanities.
The teaching process at the department is provided by 8 full-time teachers: 2 Doctors of Science in Philology, Professors (Nazarets V.M., Medynska N.M.) and 1 Doctor of Science in Pedagogy, Professor (Hruba T.L.), 2 PhD in Philology, Associate Professors (Myroniuk V.M., Sarkisova I.A.), PhD in Pedagogy, Associate Professor Ovdiichuk L.M., PhD in Pedagogy, Senior Lecturer Shkabarina M.A., Senior Lecturer Brylova L.Ie.
Lecturers of the Department provide teaching in following disciplines:
First (Bachelor) level of education: Speech Etiquette of Business Communication, Introduction to Linguistics, Introduction to Literary Studies, Folklore, Modern Ukrainian Literary Language, History of Ukrainian Literature, Teaching Methods of Ukrainian Language, Teaching Methods of Ukrainian Literature, Teaching Methods Ukrainian Foreign Literature, History of Foreign Literature, Language History, Children's Literature, Workshop on Ukrainian Language, Stylistics of Ukrainian Language, Ukrainian Dialectology, Expressive Reading, Fundamentals of Verse Studies, Theory of Literature.
Second (Master) level of education: General linguistics, Teaching Methods of Language in High School, Teaching Methods of Literature in High School, Modern Ukrainian Literature, History of Ukrainian Linguistics, History of Ukrainian Literary Studies, Discourse of Ukrainian Modernism, Current Issues of Syntax, Modern Achievements in Linguistic Science, Current Trends in the Development of Literary Studies, Language Culture, Communicative Linguistics.
The main purpose of the activity of the Department of Ukrainian Language and Literature is to provide training of scientific and pedagogical staff, specialists at the level of world qualification requirements, effective use of their educational, scientific potential for the development of humanitarian science, solving tasks, obtaining the latest knowledge through the implementation of scientific research, development and their focus on creating and implementing innovative competitive results.
The department has established relations with the Shevchenko Institute of Literature of the National Academy of Sciences of Ukraine, Institute of Ukrainian Studies at Taras Shevchenko National University, philological faculties of the Ivan Franko National University of Lviv. National Pedagogical Drahomanov University,Rivne State Humanitarian University, Kodolányi János University of Applied Sciences.